More sales, higher prices?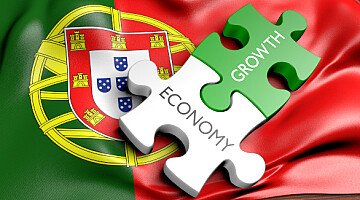 A new report by the Portuguese property portal Idealista, says that 'resilience' was the watchword for the real estate sector in Portugal in 2021 and this is set to continue into 2022.
In 2022, the pace of growth in home sales prices is predicted to continue, which should not be considered an impediment to continuing to sell homes. On the contrary, the number of homes sold is expected to increase by 10%, approaching levels last seen at the beginning of the century.
This is one of the conclusions to be drawn from the '2022 Portugal Market Outlook', an event held by the global real estate advisory board CBRE Portugal.
According to CBRE, the residential market reached a record in 2021, with an estimated 200,000 homes sold, 16% more than in the previous year and 10% more than in 2019. This is set to continue to increase in 2022; as their spokesperson says "not only was there an increase in licensing in 2021 (with an increase of more than 10% compared to 2020) but there is still a high unsatisfied demand across the country".
Many ask why house prices will continue to rise. CBRE's answer is "the shortage of manpower, the increase in the costs of construction materials and the disruptions in the supply chain, together with the persistent delay in the urban licensing processes, will further delay the works and sustain the continued rise in housing sales prices in Portugal".
CBRE forecasts point to an increase in the average price in most national municipalities, with Lisbon being an exception, where average prices will stabilise.
Also, changes to the new Golden Visa regime will stimulate the growth of opportunities for the development of projects in specific areas of low population density, such as Comporta, Douro, Alqueva and the islands of the Azores and Madeira.
For more information about investing in property in Portugal, contact Berkshire Hathaway HomeServices Portugal Property – part of one of the world's most trusted and respected corporations. Telephone +351 308 800 878 or 0800 014 8201 free from the UK. Alternatively, email us at info@portugalproperty.com.
Published in: Business / News and Updates / Portugal Property / Property / Property for sale in Portugal / Site News