Demand outstrips supply again
Published on 26th June, 2018 by Natalia Martins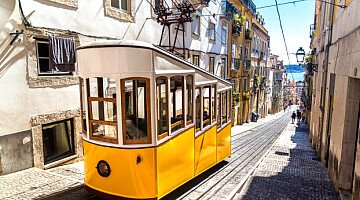 Lisbon
For the thirteenth successive month, there has been a lack of fresh properties being put up for sale in Portugal causing a persistent imbalance between supply and demand.

According to a report from RICS – the Royal Institute of Chartered Surveyors and Confidencial Imobiliario this is the longest uninterrupted sequence of declining supply since 2011.

This is impacting on rents causing them to rise at their fastest pace ever.

The Algarve, Lisbon and Porto all saw a decrease in new listings coming on to the market in April, whilst enquiries from new buyers increased. The report claims that prices remain on an 'upward trajectory' with respondents to the survey expecting prices to be higher in a years' time.

Ricardo Guimarães, director of Ci said: 'Transaction prices are moving up, responding to continuous demand growth and, as a consequence, the lack of new units on sale. This is impacting both buyers' and sellers' expectations and is enabling prices to recover in general terms, increasingly outside the historical centres, there is still room for further recovery, as in many locations transaction prices are below pre-crisis levels, despite increasing rapidly. Agents are concerned about the impact that might be caused by potential changes in the legal framework regarding rental and short term rental sectors,' he explained.

Simon Rubinsohn, chief economist of RICS said that in line with the euro area average, growth across the Portuguese economy moderated in the early part of the year, as the annual rate eased from 2.4% to 2.1%, the softest since 2016.

'Nevertheless, temporary factors were at least partly to blame and although expansion may not be quite as strong as last year, 2018 still looks set to deliver a solid outturn. This should continue to provide a supportive backdrop for housing demand,' he added.

This is on the back of Confidencial Imobiliario reporting in its latest Private Housing Index that the price of homes in Portugal rose 14.2% in the first quarter of 2018, compared to the same period last year.

This rise is the largest quarterly increase since 1992 when the price index rose 16.1% over the first quarter of 1991.

Meanwhile, the Portuguese consumer confidence indicator rose to 3.3 in May 2018 from 2.4 in the previous month. It was the highest reading since the series began in 1997.
Published in: Property for Sale in Portugal / Portuguese Life / Portugal Property / News and Updates / Guide to Portugal / Business