Property market report - April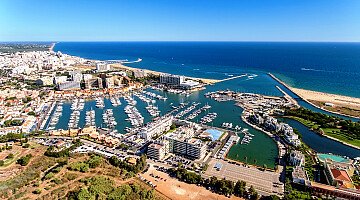 This spring we can report on several positive indicators for property sales, although the unusual conditions that prevailed last year make annual comparisons almost impossible.

In the space of ten years, between 2010 and the fourth quarter of 2020, house prices rose by more than 40% in Portugal. This growth scenario also occurred in the rental market, with the amount charged by landlords to tenants shooting up by more than 20%. These figures are much higher than those seen in the average of the countries of the European Union (EU) and the Eurozone, according to data released last Thursday (April 8, 2021) by Eurostat.

"When comparing the fourth quarter of 2020 with 2010, it appears that housing prices have increased more than rents in 18 EU Member States", concludes the European statistics office, noting that "house prices increased in 23 Member states and decreased in four".

In addition, Portugal recorded the 12th largest increase, with the list being led by Estonia (+ 112.8%). Luxembourg (+ 99.8%), Hungary (+ 90.6%), Latvia (+ 85.6%) and Austria (+ 81.4%) These complete the top five. The biggest - and only - declines took place in Greece (-28.1%), Italy (-15.2%), Spain (-5.2%) and Cyprus (-3.4%).

Concerning rents and taking into account the same time scenario, the fourth quarter of 2020 with the year 2010, Eurostat notes that "prices increased in 25 Member States and decreased in two".

Portugal, also in this case, had the 12th largest increase. The largest increases in monthly fees charged to tenants occurred in Estonia (+ 143.5%), Lithuania (+ 109.2%) and Ireland (+ 61.8%), which occupy the first three places on the podium in that order. The only two decreases in rents were in Greece (-25.2%) and Cyprus (-4.1%).

In the first quarter of the year, house prices continued their upward trend with the average sale price of residential property in Portugal jumping almost 18%. Prices remain strong partly due to a lack of new listings. Many properties, as a result, are being sold at the full asking price.

To find out more about investing in property in Portugal, contact our friendly and knowledgeable team on info@portugalproperty.com or call us: +351 308 800 878 or 0800 014 8201 free from the UK.
Published in: Site news / Property for Sale in Portugal / Portuguese Life / Portugal Property / News and Updates