Is there a way to solve the hike in property rates in Portugal?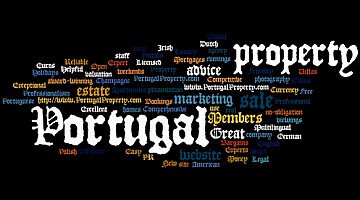 When purchasing a property in Portugal if you live abroad one has to pay a Municipal Property Tax (IMI) which first came into force in Portugal in December 2003, and this is a tax that is levied on the owners of all property each year based on the taxable value.
This also covers rural land and construction sites as well as urban real estate, so has very far reaching tentacles.
The rates that this tax is levied at varies on the type of use that the land is being put to, with rural land being levied at a rate of 0.8%, new buildings in urban areas being levied at between 0.2% and 0.5% depending on various criteria that the government uses to judge these matters, and urban buildings levied at a rate of between 0.4% and 0.8%.
The kicker for foreign buyers of property is that if they are buying property in Portugal that is deemed by the government to be for tax reasons, then there is a flat rate levy of 5% of the value of the land or building, irrespective of the use that it is being put too.
As you can imagine this is potentially a great deal of money, depending on the value of the property that you own in Portugal. It is also a tax that is payable every year.
On the 3rd Oct 2012, the Portuguese Government announced a whole raft of new measures ostensibly to help deal with the debt crisis in the country, and this included discussions of the Municipal Property Tax (IMI) and how taxes would go up and because of the economic climate they would not limit the amount that municipalities in Portugal could raise in tax measures from IMI taxes.
Clearly this is a worry for Portugal property owners, both foreign and domestic. But there are however some mumblings from the government that in the light of public opposition to the IMI measures that were announced, that they are now examining ways to mitigate the changes to make the proposed changes less damaging for owners of property in Portugal.
The government insisted in a statement that they were negotiating hard with local authorities in Portugal to minimise the effect of the changes.
For native Portuguese property owners the current rates of IMI are actually relatively low in comparison to the rates that some foreign investors pay (if it is deemed by the government that they are using property in Portugal as a tax haven). The rates are often based on quite outdated figures as to what a property or land in Portugal is worth, and because many of these valuation figures for properties (through many different regions of Portugal) have not been re-valued for many years. It means that the actual amount of tax that is payable is quite low.
The same is also true for many properties owned by foreign nationals in Portugal who may have owned property in the region for a number of years. The upside of the Governments infrequent revaluation of properties is that often it hasn't taken account of the property boom years, and so whilst things are certainly tougher now, the actual amounts of taxation that may legally have to be paid to the government of Portugal may also be lower than you might at first think.
The IMI tax is still in limbo as to what the final outcome will be for property owners in Portugal, but it is certainly an area that we shall watch closely and carefully monitor.
---
http://www.portugalproperty.com - property in Portugal with Portugal's largest real estate agency - If you love Portugal you will love Portugal Property. Contact the team via email at: info@portugalproperty.com or call free now on +44 (0) 800 014 8201
Published in: Business / Money / Portugal Property / Taxation