The Incentive Measure to Employment Offers Acceptance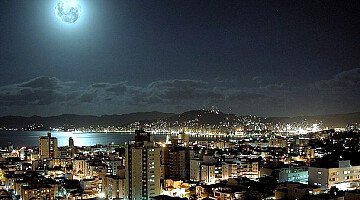 Lisbon by night
The Portuguese Government recently signed off on the 'Incentive Measure to Employment Offers Acceptance'. This program will help to provide employment for individuals receiving unemployment benefits wherein the benefits in question are actually lower than minimum wage. This will not only relieve pressure on the government's monetary resources, but also provide the individual with the ability to work a full time job. The program is substantiated with incentives that will encourage the unemployment beneficiary to accept job offers in question.
Requirements
- Applicant must be registered in a Job Center for more than Six Months..
- Offer must provide lower gross Remuneration than Unemployment Benefit.
- Should be entitled to receive Unemployment Benefit for no less than Six Months.
- Contract must be signed after August 6th 2012.
- The Contract must not be signed by the employer that fired the individual.
- Payment offered must be equivalent or greater than the minimum national wage.
The support will consist of a maximum duration of twelve months, and this support cannot exceed the remainder of the unemployment benefits period. It should amount of about 50% of the unemployment benefit throughout the first six months, and about 25% during the following six months. Support periods will be reduced pro rata if the employment contract period is less than six months
In order to apply to the financial support the beneficiary must file the application in IEFP, I.P., during a 30 days' period after the employment contract enters into force. This application must attach the employment contract referring the date in which it enters into force, contract's length and the amount of monthly remuneration. Another requirement is a declaration from the employer stating that no other benefit is received related to any other incentive measures to the same job position, such as the temporary exemption from social security payment of contributions and the '2012 Stimulus Measure', which aims to encourage the hiring and training of unemployed people registered for at least 6 consecutive months in job centers by allocating financial support to the signature of an employment contract.
The beneficiary will have to file the application in IEFP, I.P., no less than thirty days after the employment contract takes effect. When the application is filed, the employment contract must be attached, and most note the date it enters effect. In addition to that, the length of the contract must be highlighted along with the amount of monthly remuneration. In addition to that, the employer must provide a statement saying that no other benefits or incentives are being received in association with the same job position.
---
http://www.portugalproperty.com - property for sale in Portugal with Portugal's largest real estate agency - If you love Portugal you will love Portugal Property. Contact the team via email at: info@portugalproperty.com or call free now on +44 (0) 800 014 8201