New Golden Visa laws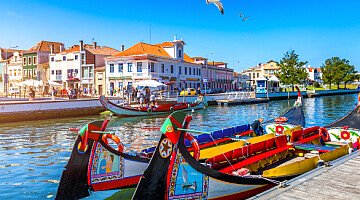 Published on
Changes came into force on 1st January for the acquisition of real estate to obtain Portugal's Golden Visa.
The minimum investment amount for real estate will not change - €350,000 for a rehabilitation project and €500,000 for any other property. This price is reduced by 20% if the property is located in an area of low population density.
Residential property in urban areas such as Lisbon, Porto and the Algarve will no longer qualify although there are some exceptions. Investors can buy residential and commercial real estate anywhere in Portugal's autonomous islands of Madeira and the Azores, worth at least €500,000 or €350,000 if investing in a rehabilitation project.
Investors can also purchase commercial real estate intended for services, commerce, tourism, aparthotels etc anywhere in the country worth at least €500,000 or €350,000 if investing in a commercial rehabilitation project and if the commercial property is located in a designated low-density area, then a 20% discount applies.
Real estate investment funds are an alternative to the real estate sector, given that this type of investment allows foreign investors to remain eligible to obtain the Golden Visa, as a way of continuing to invest in assets located on the coastline and metropolitan areas of Portugal, without resorting to direct investment in residential real estate assets.
The Portuguese government has explained that these changes are necessary to evenly spread foreign investment to other parts of the country. With the Lisbon and Porto real estate market thriving,  the government is now focused on relieving pressure from metropolitan locations and encouraging foreign investment into other areas of Portugal.
The Golden Visa continues to be a very appealing regime, renowned as being one of the most popular in the world, it allows investors to live, work and study freely throughout the Schengen area and after five years they can apply for a Portuguese passport. For high net worth individuals, this is a gateway to freedom. It's not about relocating – but about creating future opportunities for family, either for an improved quality of life, access to better education, or a safe haven from political instability.
Investors can also add family members to their applications as dependents and there is no need for full relocation, as long as they comply with the minimum stay requirements of just seven days in the first year and fourteen days in each subsequent period of two years.
Our expertise in the marketplace allows us to provide a complete service – with a network of lawyers, banks, rental companies and tax advisors – we will assist you with the application professionally from start to finish.
For more information, contact Berkshire Hathaway HomeServices Portugal Property – part of one of the world's most trusted and respected corporations. Telephone +351 308 800 878 or 0800 014 8201 free from the UK. Alternatively, email us on info@portugalproperty.com.
Published in: Building and Renovation / Business / Miscellaneous / Money / News and Updates / Portugal Property / Property for sale in Portugal / Site News