House prices up 5.9% in 2020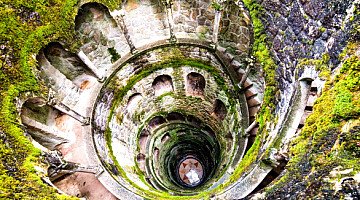 After the unprecedented year we've just experienced, many property buyers were expecting house prices to fall in Portugal. But surprisingly, according to the latest real estate price index from Idealista, property prices increased during 2020 by 5.9%.

The website Idealista focuses on data-driven analysis to process, standardise and structure useful data and convert it into easily accessible information for all.

Their data, taken from sale prices, revealed that house prices rose 5.9% reaching €2,147 per square metre (m2). Concerning the quarterly variation, the increase was 2.7% in the last quarter of the year, 1% in the third quarter, 0.5% in the second quarter and the first quarter prices had grown by 1.6%.

The Lisbon Metropolitan Area, with an average price of €3,017 per m2, remains the most expensive region, followed by the Algarve with prices at €2,368 per m2, the North €1,834 per m2 and Madeira at €1,678 per m2.

At the other end of the scale are the Azores €999 per m2, the Alentejo €1,024 per m2 and the Centre of Portugal at €1,105 per m2.

Of the analysed districts of Portugal, the biggest increases in 2020 took place in Vila Real (16.7%), Viseu (14.2%), Aveiro (14.1%), Porto (11.6%), Coimbra (11.3%), Braga (10.4%) and Setúbal (10%). Next on the list are São Miguel in the Azores, (9.5%), Madeira (7.8%), Faro (7.2%), Viana do Castelo (4.6%), Santarém (4.3%), the Island of Porto Santo (4.2%) and Lisbon (2.2%). Lisbon, despite leading as the most expensive district, suffered a smaller increase in 2020 compared to other districts.

On the other hand, Guarda, Leiria and Beja dropped, -6.7%, -6% and -2.9% respectively.

So why wait any longer? Don't lose out on potential rental revenue and investment growth, our Property Consultants can show you properties in person or give a virtual tour at a time to suit you.

The sun still shines for 300+ days a year and brighter times are just around the corner - call to discuss your requirements with one of our experienced Property Advisors +351 308 800 878 or 0800 014 8201 (free from the UK) or email the team on info@portugalproperty.com.
Published in: Site news / Property for Sale in Portugal / Portuguese Life / News and Updates