Government Offers Free Translation Services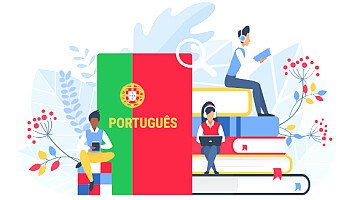 Published on
We are very lucky here in Portugal that English is taught in schools and many Portuguese speak English fluently, proud to 'show off' their skills! But what if English isn't your first language?
Even if you have learned some Portuguese, it can be puzzling when you have to deal with officials or public services, especially where complicated technical terms and laws are concerned.
To help anyone needing assistance in dealing with official entities in Portugal, the High Commissioner for Migration (ACM) has introduced a Telephone Translation Service (STT).
The STT offers a database of 107 translators/interpreters that fluently speak, besides Portuguese, one or more languages and is aimed at Portuguese speakers/foreigners who need to communicate with foreigners and Portuguese citizens/entities.
This service sets a telephone conference between the manager of the service institution, a translator and the foreigner.
There are 69 languages and dialects available in the Telephone Translation Service.
The service is available free of charge (the customer only pays for the phone call) every working day between 9:00 am and 7:00 pm, through the Migrant Support Line - 808 257 257 – if you call from a landline, the call cost is the same as a local call and +351 218 106 191 – if you call from a mobile phone.
What a great initiative from the Portuguese government! No wonder the Expat Insider 2022 report voted Portugal the best destination for ex-pats in Europe with 85 per cent of them saying they are happy with their life in Portugal.
Find out more about investing in property in Portugal. Contact our knowledgeable team of Property Advisors: email: hello@PortugalProperty.com or call us: +351 308 800 878 or 0800 014 8201 free from the UK.

Download our magazine 'At Home' Berkshire Hathaway HomeServices Portugal Property.
Published in: At Home Magazine / Miscellaneous / News and Updates / Site News