Good news for Golden Visa applicants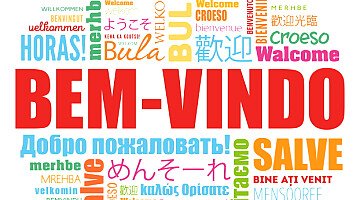 Portugal's Golden Visa Scheme has long been considered the best in the world - experts and clients alike share the common belief that the scheme is outstanding in terms of the conditions required, the qualifying period in the new country and the quality of life provided.

The scheme only really got underway in 2013 and recent reports confirm that as the first applicants completing their five years of residence in Portugal have started to come through, the investors are obtaining not only permanent residence permits but also citizenships after physically residing here for just 35 days.

The rules stipulate that to obtain permanent residence, an individual must have been legally resident in the country for five consecutive years. Until recently, only those who had held permanent residence for at least a year could apply for citizenship, which meant an investor would have to wait until year six to apply.

This rule, however, changed last July as Portuguese lawmakers amended the country's nationality law to permit anyone who had been legally resident for five years to apply for naturalisation.
But what did 'legally resident' mean?

Was it to merely hold a valid residence permit for five consecutive years? Or did it mean that an individual had spent the majority of their time in the country during the preceding five years, i.e., being physically resident in Portugal?

The UK's requirements for naturalisation are very strict, which meant that some people initially had concerns about how Portugal's scheme would pan out.

However, we now have physical examples confirming that participants in Portugal's Golden Visa Programme are not only receiving permanent residence permits and qualifying for citizenships, but they're doing so after often having spent just 35 days in the country during the last five years.

João Cunha Vaz, a Senior Partner at EDGE International Lawyers, confirms this favourable development.

"The reality is that at this stage we already have several clients who have transitioned their temporary residencies into permanent residencies, having complied with the minimum stay requirements applicable to the Golden Visa. This is absolutely real and, with the recent change in the law enabling an applicant to request citizenship after five years of residency, we are now starting to have the first Golden Visa residents applying for citizenship," he adds, and confirms that those now applying for citizenship are doing so on the basis of only having spent 35 days in Portugal.

Vaz is also careful to point out that basic proficiency in Portuguese remains an inflexible criterion for naturalisation. "This requirement is fundamental," and he adds "There is also a new category of permanent residency recently created that allows for an applicant to obtain permanent residency without then having to abide by any minimum stay requirements in Portugal. This is given to the applicant for five years (renewable every five years) and does not impose any minimum stay requirements." 
Published in: Site news / Property for Sale in Portugal / Property / Portuguese Life / Portugal Property / News and Updates / Guide to Portugal