Register for our Live Expert Webinar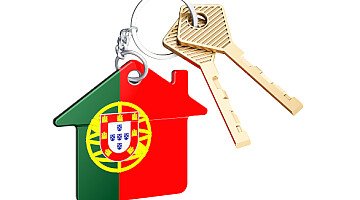 TONIGHT
Thursday, 22nd September 2022 – 18.00 BST
Following on from the success of our last webinar, we are again hosting a free, live, 60-minute webinar with a panel of key specialists who will give you an insight into the whole process of buying property in Portugal!
The panel consists of Joe Pyke, Managing Director, Berkshire Hathaway HomeServices Portugal Property; André Nunes Melo, head of NMA Lawyers (Nunes Melo Advogados); Claudia Schuetz, FSC-qualified Investment Advisor, Quinta Finance; Mark Quinn, dual qualified Tax Adviser and Chartered Financial Planner, Spectrum Finance; and Steve Eakins, Director, Lumon The Portugal Property Currency Specialists.
They will answer any questions about investing in property in mainland Portugal, Madeira and the Azores including the Golden Visa process, taking out a mortgage, overseas payments, wealth management, the legal process and so much more.
If 2022 is the year you want to buy property in Portugal, don't miss this event!
Please submit your questions when registering for the webinar and our panel of specialists will be glad to help.
Meanwhile, to discuss your Portugal property requirements, contact our knowledgeable and professional team at Berkshire Hathaway HomeServices Portugal Property – part of one of the world's most trusted and respected corporations. Telephone +351 308 800 878 or 0800 014 8201 free from the UK. Alternatively, email us at hello@portugalproperty.com 
Download our magazine 'At Home'
Berkshire Hathaway HomeServices Portugal Property www.PortugalProperty.com
Published in: Business / Miscellaneous / Money / News and Updates / Portugal Property / Property / Property for sale in Portugal / Site News