Portugal's tourism sector to become more competitive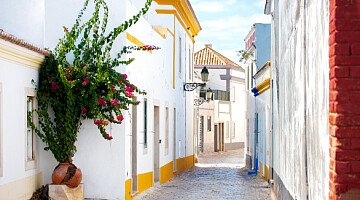 To tackle the serious economic and social impacts in the European Union caused by Covid-19, the European Council created Next Generation EU, a temporary recovery instrument that will mobilise funds in the order of €750 billion. These funds will be used to develop the Recovery and Resilience Mechanism, which will incorporate Portugal's Recovery and Resilience Plan (PRR).
More than 20 different organisations linked to tourism have joined forces to apply for funds from this Recovery and Resilience Programme through Mobilising Agendas for Innovation with a total investment amount of €145 million.
Palminvest Group, which owns Hotéis Real, is leading the consortium which includes Turismo de Portugal, the Pestana Group, ANA-Aeroportos de Portugal/Vinci Airports, the Barraqueiro Group, Sonae Capital, Turismo do Porto e Norte, Termas de S. Pedro do Sul and Europcar.
There are also several technology companies joining the initiative including NOS, Vision-Box, Porto Digital, Xplora and Boost.
From the academic side, Aveiro University, Porto Business School, Universidade Nova de Lisboa and Leiria Polytechnic, make up the recently named InnovTourism – Digital Innovation Hub - unique in Europe for being totally focused on tourism and the only application of its kind to be presented by the sector.
Roberto Antunes, executive director of NEST-Centro de Inovação do Turismo (Tourism Innovation Centre) said:
"It is critical that we look at the development of the sector with our sights fixed on the actual tourist experience. This is an agenda which works on those small tourism experiences."
The idea is to bring innovation and digitalisation to everything that has to do with the tourist from their arrival to their departure. This includes the regions and places they can visit, conversing with the tourist, the accommodation, getting around, the sustainability of companies and the dissemination and marketing of activities in the sector.
"The goal is to position Portugal internationally and make our tourism sector more competitive," Antunes says.
Be a part of Portugal's innovative culture, invest in property here. For more information contact Berkshire Hathaway HomeServices Portugal Property – a member of one of the world's most trusted and respected corporations. Telephone +351 308 800 878 or 0800 014 8201 free from the UK. Alternatively, email us at info@portugalproperty.com.
Published in: Business / Guide to Portugal / News and Updates / Portugal Property / Property / Property for sale in Portugal / Site News / Travel