Overseas buyers increase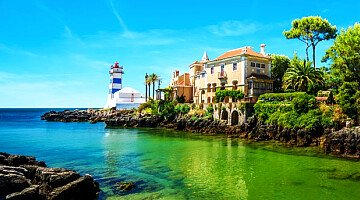 Portugal
Information from the Office of National Statistics (INE) shows that almost 1 in 12 properties sold in Portugal last year were purchased by non-residents – this accounted for 12% of the total spend on property.

Local buyers spent an average of around €107,000 whereas overseas investors spent an average of €160,000 on each real estate transaction – this figure is up 23% in value and 20% in volume.

Most of the non-resident sales were made in the Algarve – 42.8%, with Lisbon following at 35%. However, Lisbon had the highest average value of sale from foreigners at €276,000.

One in five sales was made by a French national, followed by the British at 16.2% then Brazil, China and Switzerland.

And according to the newspaper O Jornal Económico, the trend is set to continue – foreign investors accounted for around 82% of all property investments in Portugal in the first half of 2018.

Good news for the economy too as foreign tourists visiting Portugal have spent close to €11 billion on services up until the end of August this year.

According to tourism figures released this week, this trend could see 2018 setting a new record in terms of cash left behind by tourists while visiting the country. The current record, set in 2017 stands at €15 billion.

The tourist boom itself translates into a growing demand for more properties. However, it is not just the conventional tourism business that has attracted foreign property buyers, but a growing number of people looking to buy property here for a retirement home, a holiday home or simply to relocate. This is fuelled by political stability, low corporation tax and tax breaks helping make the Portugal property market an attractive and safe investment venture.
Published in: Business / Guide to Portugal / Money / News and Updates / Portugal Property / Portuguese Life / Property for sale in Portugal / Site News