Golden Visa Investments In Romantic Porto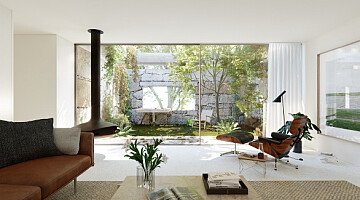 Porto is a small, vibrant city renowned not only as producers of fine port wine that made the city famous three centuries ago but also for its stately bridges. The city is neatly divided by the Douro River and is one of the oldest European centres, with its core proclaimed a World Heritage Site by UNESCO in 1996.

Downtown Porto has everything you need – shops, hip new bars, cool pavement restaurants, five-star hotels and nightlife and there has been a boom in the number of tech company start-ups. Close to Porto are the small beaches of the Foz district, while the largest sandy beach is the Praia de Matosinhos. 

Investors looking for solid rental return or the Golden Visa Scheme are now considering the desirability of Porto, especially as Porto airport is small and calm and access to the city is very easy.

With this in mind, we are delighted to offer our clients wishing to enjoy all the benefits of the Golden Visa Scheme, the opportunity to invest in a selection of delightful properties starting at €350k, designed by a boutique developer with expertise in projects of architectural significance and cultural worth. 

This unique project includes four distinct yet cohesive housing concepts. Each two-bedroom "Casa Jardim" has a private garden which extends to an original granite wall facing a canopy of maple trees. "Casa Terraço" comprises of family-sized three-bedroom houses all with spacious terraces. "Casa Pena" is a three-story structure built into the terrace; the ground floor properties have their own courtyards while the upper floor duplexes have open views and outdoor verandas. And at the centre, "Casa Dom Pedro", the original grand manor house, is renovated into a six-bedroom boutique guest-house, with a pool and breakfast room, which will serve both guests and residents.

Each property has a private entrance, a spacious open plan kitchen and a living/dining room that looks out over the tranquil private gardens through enormous floor to ceiling minimalistic sliding windows.  They are well located in the sophisticated district of Masserelos, with hilltop views to the Douro River and a short walk from Porto's charming downtown.

To find out more about this stunning new development and schedule a visit – in person or virtually – contact our knowledgeable and experienced team on info@portugalproperty.com or call us on +351 308 800 878 or 0800 014 8201 free from the UK.
Published in: Travel / Site news / Property for Sale in Portugal / Portuguese Life / Portugal Property / News and Updates