World's best new golf course
Published on 30th November, 2017 by Michael Vincent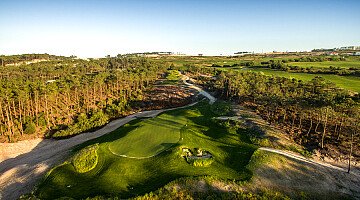 West Cliffs Golf Links, located less than an hour north of Lisbon on Portugal's magnificent Silver Coast, has just been named as the World's Best New Golf Course at the 2017 World Golf Awards.

Portugal also nabbed the title of World's Best Golf Destination 2017 at these awards.

West Cliffs was designed by the renowned Cynthia Dye ASGCA and it is the first Dye golf course in Portugal – and only the fourth in Europe. The spectacular par-72 cliff top links has been created over 200 hectares of natural landscape, rolling sand dunes and coastal vegetation and offers sweeping views of the Atlantic Ocean from each hole.

Construction work on West Cliffs began in February last year, with Dye and her team working in close collaboration with the local government to ensure minimum disruption to the environment. Opening in June, West Cliffs also became the highest new entry - in at no.25 - in a 2017 ranking list of the 'Top 100 Courses in Continental Europe'.

The area of the Silver Coast, although just north of Lisbon, is miles away from the pace of the big city. Here you can relax and explore one of Portugal's best kept secrets. Besides playing in the World's Best Golf Course, you can explore the marvellous Atlantic beaches, the green countryside, the historic monuments and discover the local food and wine in the company of warm and welcoming locals.
Published in: Portuguese Life