Why not live in Portugal?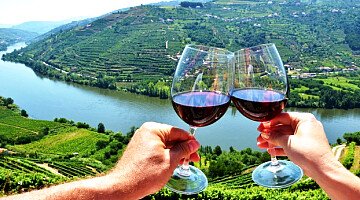 Portugal
Imagine living in country renowned for its heritage, its vibrant cosmopolitan cities, golden sandy beaches and a variety of landscapes with flawless natural beauty – you love your holidays in Portugal, so why not live here?

Portugal is a coastal nation with 1,800 km of coastline. Here you can enjoy the outdoor lifestyle - our climate is renowned for mild winters and hot sunny summers - you can play golf on world-class courses, practice water sports, have long walks in the country and enjoy gastronomic delights at local restaurants and the numerous local food festivals.

And it's very easy to return to see family and friends with flights to most of Europe less than three hours away, its central location means there is great access to the rest of the world.

It's also very safe living here – ranking 4th of 163 countries in the Global Peace Index 2018. Figures released this week show that violent crime dropped 10% during the first six months of the year and in the past decade alone, violent crime has fallen by 37%.

The people of Portugal are incredibly friendly and most helpful; neighbours will bring home-grown tomatoes, share their wine and talk to expats quite happily, despite the language barrier that might exist. English is widely spoken (it is taught in schools) and the Anglo-Portuguese alliance is the oldest in the world, ratified back in 1386.

Frequently voted as one of the best places in the world to retire to, there is good political stability with a strong economy and a reasonably low cost of living.

Plus the special tax regime for non-habitual residents allows pensioners, high net-worth individuals and entrepreneurs to benefit from a low income tax burden for ten years, with no double taxation.
Published in: Travel / Taxation / Property for Sale in Portugal / Property / Portuguese Life / Portugal Property / News and Updates / Guide to Portugal / Business