Where to find houses and villas for sale in Portugal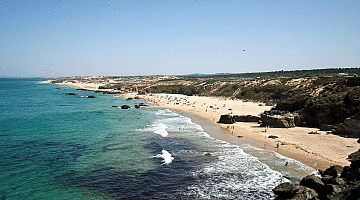 We've been recommended by TravelMag.com as one of the best companies for buying and selling property in Portugal…
Bordering Spain on the Iberian Peninsula, Portugal is renowned for its idyllic beaches, maritime heritage, fresh seafood, and charming architecture. In recent years the country has also gained a reputation for its progressive politics that has seen a liberalisation, among other things, of its drugs laws. These enticing characteristics, along with a more affordable cost of living than its southern European counterparts, have helped make Portugal the destination of choice for those seeking a holiday home or a property investment.
Berkshire Hathaway HomeServices Portugal Property
Established in 2008, Berkshire Hathaway HomeServices Portugal Property is the largest independently owned and operated real estate company in Portugal, dedicated to making the whole process of buying and selling property in the country as efficient as possible and helping clients turn their dreams of property ownership here into a reality. They are respected throughout the country by buyers and sellers alike, confirmed by testimonials from clients and numerous European Property Awards. With over 50 agents, they cover Porto, Lisbon, the Silver Coast and the Algarve, representing resort properties, urban living and luxury property. A dedicated, multi-lingual team offer an entirely end-to-end property investment solution; including recommendations for mortgage advisors, lawyers, property advice and aftersales care. They are also specialists in the Golden Visa process.
Published in: Site news / Property for Sale in Portugal / Portugal Property / News and Updates / Guide to Portugal