Turismo de Portugal launches their own travel insurance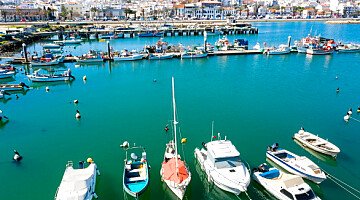 Portugal's National Tourism Authority – Turismo de Portugal, has just launched a new travel insurance scheme that offers visitors to Portugal medical and holiday cancellation cover which includes medical, surgical, pharmaceutical and hospital expenses associated with Covid-19, as well as expenses that may occur for cancellation, interruption or extension of trips.

Says Turismo de Portugal: "The objective is to guarantee that everyone who visits Portugal can travel around the country safely and with confidence".

The insurance is designed to work hand-in-hand with the Clean & Safe Seal and the Portugal Health Passport "which now includes Covid-19 tests and is available to all who visit our country", says a statement from the tourism authority.

Marco Pyta, commercial director of the insurance company Bónus Seguros who offers the travel cover said he had been inundated with demand from the UK and that there had been an "unbelievable" number of enquiries for the insurance. "These last few days have been incredible, we have had enquiries from Canada and Brazil, but 90% have come from England". "By midday today, I think we had received over 1,000 calls, yesterday there were 800. We had no idea this insurance would be so popular".

Turismo de Portugal said it is "through initiatives and projects like these that Portugal consolidates its position as a safe destination that guarantees all the essential sanitary conditions for the enjoyment of the unique tourist experiences that it offers. It's as if everyone there wants to come on holiday to Portugal!"

So why wait any longer? Contact our knowledgeable and professional team of Property Advisors to book your property viewings. Telephone 0800 014 8201 free from the UK or +351 308 800 878. Alternatively, email us on info@portugalproperty.com.
Published in: Travel / Site news / Property for Sale in Portugal / Portuguese Life / Portugal Property / News and Updates / Health / Guide to Portugal