The Portugal Masters 4th – 7th November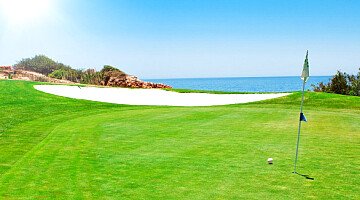 The Portugal Masters will take place between Thursday 4th and Sunday 7th November in Vilamoura.
Initially due to take place in April, it has now been rescheduled to replace the Volvo China Open which, due to the pandemic, will be played this year solely as a national event and will not be sanctioned by the European Tour.
The Portugal Masters will be hosted by the Dom Pedro Victoria Golf Course, in Vilamoura, one of five golf courses within the Dom Pedro Hotels & Golf Collection. It will be the 15th edition of the event that integrates the European Tour since 2007.
The event will take place right after the three tournaments played in Spain in October, the Spanish Open, the Andalucía Masters and the Mallorca Golf Open, which replaced the also cancelled Trophée Hassan II.
After the only Portuguese tournament to score for the "Race to Dubai", the European Tour season ends soon after with the DP World Tour Championship, in Dubai.
The organisation's president Keith Pelley said: "We are delighted to confirm the rescheduled Portugal Masters as we continue to reshape the end of our season. Dom Pedro Victoria Golf Course has been a popular venue with our players and it has produced plenty of drama, so we are very pleased to be able to return for the 15th year in a row. We are grateful to the venue for accommodating us at a busy time of the year and to Turismo de Portugal for their long-term support of this tournament".
Luis Araújo, President of Turismo de Portugal, added: "The Portugal Masters is of great importance for the tourism sector in Portugal, providing great media exposure of the whole country. It confirms that Portugal continues to be an excellent destination for all golfers and an international presence in terms of major sporting events. This is a very prestigious competition, and it will be an important moment to showcase the international prestige of our country."
Fancy combining a spot of golf with a property tour?! Speak to our knowledgeable and professional team of Property Advisors - info@portugalproperty.com or call us on +351 308 800 878 or 0800 014 8201 free from the UK.
Published in: Travel / Site news / Property for Sale in Portugal / Portugal Property / News and Updates / Guide to Portugal