The Halo Effect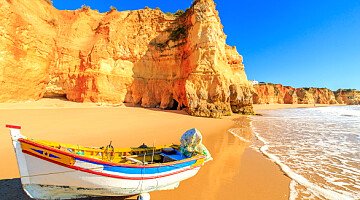 Algarve
When investing in a home in the Portuguese sun, you deserve an agent empowered to think beyond the next transaction – one who will consider your long-term goals – that agent is Berkshire Hathaway HomeServices Portugal Property. 

The exposure created by the prestigious trio of Berkshire Hathaway Inc., Warren Buffett, plus Berkshire Hathaway HomeServices is known as the 'halo effect' which drives more than 71% of the real estate industry's news coverage. And it means that we have access to the most powerful media tools in the industry to promote your real estate needs.

As Warren Buffet, Chairman and CEO of Berkshire Hathaway Inc. says:

"When people are making the decision of the magnitude of buying a house, it's the biggest decision a great many families will ever make. They want to know who they're working with and we think that the Berkshire Hathaway name will be reassuring to many of those people."

 "To me, it is an obvious choice. Who else in the real estate business has the resources of a company that has almost 200 billion dollars in net worth?"

"Berkshire Hathaway is built to be forever in terms of permanence, we've got an organization that can't be matched by anyone and I would want to be associated with somebody that had that sort of long term future assured where the financial strength was unquestioned; where the name stood for integrity."

We start from a position that every client is an individual who is treated as such. We listen to their requirements and work as hard as we can to meet and hopefully exceed their expectations.

How do we do this? Using our many years of experience and expertise we recommend locations and find perfect properties. We don't show properties which are unsuitable and we don't pursue heavy-handed sales techniques. We enjoy a spotless track record and clients who are delighted with our service and recommend us to others. 

We will make you a promise. It's a promise of trust, integrity, stability, longevity and the highest standards of work. And we don't take that promise lightly. That's why you'll see these values reflected in every office, every consultant and every interaction. Berkshire Hathaway HomeServices Portugal Property is the name buyers and sellers trust.

We are here for you today, tomorrow and years to come - let our team at Berkshire Hathaway HomeServices Portugal Property be your trusted guide. Contact us now - info@portugalproperty.com or call us on +351 308 800 878 or 0800 014 8201 free from the UK.
Published in: Site news / Property for Sale in Portugal / Portugal Property / News and Updates / Guide to Portugal