The Formula One Heineken Grand Prix is back in Portugal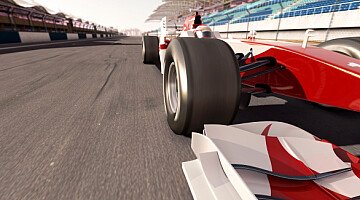 The long-awaited return of Formula 1 racing to Portugal will be hosted by Portimão's Algarve International Autodrome (AIA) between Friday, October 23 and Sunday, October 25. 

Carved into the limestone of Portugal's southern coastline, the track is famous for its exhilarating uphill and downhill sections, razor-sharp turns and roaring straights, giving it the nickname, 'The Algarve Rollercoaster'.

This is the first time a Formula 1 event will have been held in Portugal since Estoril in 1996.

Autodrome CEO Paulo Pinheiro has been working to secure this fixture for years. He believes revenue from the F1 Heineken Grand Prix Portugal could top €100,000 and bring in at least €30 million for the economy as a worst-case scenario, some estimates put the revenue generation potential as high as €100 million. 

The event is set to attract a minimum of 10,000 spectators but could go as high as 50,000 which is half of the autodrome's capacity.

In addition to the many thousands of spectators, the F1 entourage involves approximately 10,000 people in various capacities – from those working with the individual teams, to logistical support and the press corps.

News that F1 had 'chosen' Portimão followed the cancellation of various fixtures planned elsewhere due to the pandemic. The decision to bring an F1 race to the Algarve proves that the region is considered safe enough to host such a huge event. 

If you would like to find out more about investing in a home in the wild, western Algarve, contact our knowledgeable and professional team of Property Advisors to book your property viewings. Telephone 0800 014 8201 free from the UK or +351 308 800 878. Alternatively, email us on info@portugalproperty.com.
Published in: Travel / Site news / Property for Sale in Portugal / Portuguese Life / Portugal Property / News and Updates / Guide to Portugal