The European Tour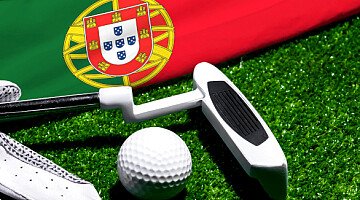 Published on
This year is the 16th consecutive edition of the prestigious tournament in the Algarve which became
part of the DP World Tour in 2007. It is the biggest golf tournament in Portugal.

The Portugal Masters recognizes the quality of the golf facilities and tourism infrastructures that
now exist in Portugal, enabling the country to welcome the elite of golf professionals and enjoy
worldwide coverage by the international press. 40,000 spectators are expected to attend the event
and the prize money this year is nearly €2,000,000.

The Dom Pedro Victoria Golf Course was designed by golfing legend Arnold Palmer and opened in
2004. It is a championship layout that measures 7,191 yards and plays to a par of 71. One of five
courses in Vilamoura, the Dom Pedro Victoria Golf Course hosted the World Cup of Golf back in 2005
when Stephen Dodd and Bradley Dredge of Wales triumphed.

Enjoying generous fairways and gentle rough, there are plenty of birdies that can be achieved.
However, with the presence of several lakes and hazards around the course, there is always a degree
of risk for those wishing to take the bold approach to many holes. Great care and attention have
been taken to ensure the preservation of the surrounding wetlands and natural vegetation, including
carob, olive and almond trees.

It is difficult to find a better place for golfing than Portugal. Voted the World's Best Golf Destination
by the World Golf Awards for five years in a row – 2014 to 2018 and Europe's Best Golf Destination
in 2019, Portugal has a wide range of courses with characteristics to suit all levels of difficulty and
budgets.

There are more than ninety courses throughout the country, of which 57 are 18-hole and 9 are 27-
hole, with a range of layouts and major golfing challenges recognised by the most experienced golf
professionals.

With its presence on the PGA's European Circuit, the Portugal Masters enhances the Algarve and
Portugal's position as one of the finest golf destinations in the world.

So what better excuse to invest in Portugal?! Contact us now - hello@portugalproperty.com or call
us on +351 308 800 878 or 0800 014 8201 free from the UK.
Published in: Miscellaneous / News and Updates / Travel