The best time to visit Portugal!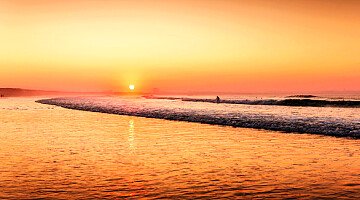 With the air bridge between the UK and Portugal now in place and Brits no longer needing to quarantine on their return, now is the best time to visit Portugal!

The weather is still pleasantly hot and tourist numbers are lower, so why not come over and find your new home in the sun - we probably have the biggest selection of properties for sale in Portugal.

Berkshire Hathaway HomeServices Portugal Property is the largest independently owned real estate agency in Portugal and part of one of the world's most trusted and esteemed corporations.

We are respected throughout the country by buyers and sellers alike, as is affirmed by testimonials from our clients and our numerous accolades from the European Property Awards.

We have 8 offices spanning North to South and over 50 agents; we cover Porto, Lisbon, the Silver Coast and the Algarve - representing resort properties, urban living and luxury property. 

Our dedicated, multi-lingual team are uniquely positioned to exploit opportunities in what is an increasingly dynamic market. We offer an entirely end-to-end property investment solution including sales, rentals, property management, investment consultancy together with recommendations for currency companies, mortgage advisors, lawyers and aftersales care. 

We are also specialists in the Golden Visa process.

It is our mission to make buying and selling property in Portugal as efficient as possible. Our commitment is to continue to be the No. 1 real estate company in Portugal helping our clients turn their dreams of property ownership in Portugal into a reality.

So whether you're making the move permanently to enjoy Portugal's relaxed way of life and temperate seasons, or buying a holiday home to share more fun in the sun with your family, it's likely to be one of the most exciting purchases you'll make!

Contact our knowledgeable and professional Property Advisors to organise your viewings. Email: info@portugalproperty.com or call us on +351 308 800 878 or 0800 014 8201 free from the UK.
Published in: Travel / Site news / Property for Sale in Portugal / Portuguese Life / News and Updates / Guide to Portugal