Sun, sea and sand!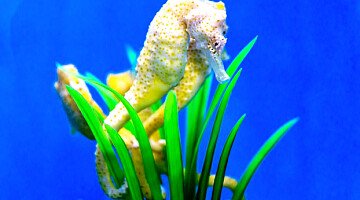 So you know that the Algarve has over 300 days of sunshine a year but what to do in the sun – explore the waters off the coast! If you're into windsurfing then follow the waves of Costa Vicentina; there is always a perfect spot, no matter if you are a rookie or an experienced surfer. Try asking the local surfers for their hidden paradises – you'll be amazed. Lessons are no problem either - there are plenty of surf schools both in Costa Vicentina and in Portimão, willing to help you get started and find your balance to ride your first wave!

But what about diving? Well, Portimão is the place to be. Descend into an underwater world filled with colour, life and beauty. Four ships of the Portuguese Navy were sunk here and transformed into the fascinating artificial reefs inhabited by the species of flora and marine fauna you can only imagine. This unique spot in Europe is heaven for all scuba divers.

Further east, shoals of tuna await you in the open sea near Olhão. A diving experience like no other. You may not know that the waters of the Ria Formosa hold the largest seahorse community in the world.

To complete the whole sea experience, take a boat from the beach to explore the Algarve coast and discover the different landscapes and changes in the colour of the sea.

And if you are lucky, you will get to meet dolphins and whales along your journey. Look carefully as you pass Lagos, Albufeira, Faro and Olhão.

In fact, it is no wonder that April hotel occupancy rates in the Algarve were at their highest for the last 20 years. Whether it be for a permanent residence or a holiday home, come and be inspired by Europe's best-kept secret!
Published in: Travel / Site news / Property for Sale in Portugal / Portuguese Life / Portugal Property / News and Updates / Guide to Portugal