Rental income from your holiday home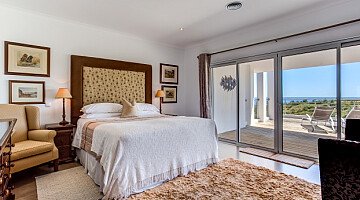 So you're ready to invest in a holiday home in Portugal and want to rent it out to gain additional income and enjoy the sheer pleasure of sharing your home with guests!

What will your guests expect of your holiday home?

Renting a family holiday home has many advantages over hotels – better value, extra room, privacy but the key thing is that personal touch that your home can provide for guests; making them want to return year after year, recommending your property to their friends and, of course, leaving 5-star reviews. So how do you provide an amazing experience that wows your guests?

Know your guests – they come in all shapes and sizes and from all corners of the world and yet they have a lot in common: they want to feel relaxed and refreshed!

Include some family activities at your property - decks of cards, board games, outside games like badminton, or even just some beach toys. Remember, you are providing an experience!

Make sure you have some soft lighting, plenty of books to read, blackout curtains in the bedrooms, lots of seating for lounging – inside and out. It's also important to invest in the best quality bed linen and towels you can afford along with comfortable mattresses.

Have enough crockery and cutlery for families or large groups to dine together. Family meal time is important for bonding!

If your property is near a city, provide a map with your favourite off-the-beaten-track places highlighted. Your guests will appreciate the inside info! If your property is by the sea, make sure to have plenty of towels available. A local restaurant guide is also a welcome addition.

But of course, one of the main factors is the cleanliness of your property as it is the first physical experience your guests have - seeing how clean and well-prepared the rental is as soon as they walk in. First impressions are key!
Published in: Site news / Property for Sale in Portugal / Portugal Property / News and Updates / Guide to Portugal / Building and Renovation