Real Estate Show – Porto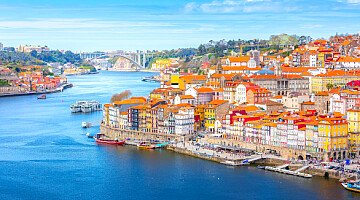 Published on
The third edition of Imobinvest - Salão do Imobiliário, takes place on the 25th, 26th and 27th of March at the Alfândega do Porto Congress Centre in Porto.
The real estate show aims not only to bring together the main players in the market under one roof but also to be a support show for the visitor, with conferences organised answering questions on property investment together with trends for the year ahead.
The real estate market in Portugal is experiencing notable, sharp and important growth. Daily, we are faced with news reports signalling this prosperity, with pre-pandemic values ​​having already been exceeded, meaning that at present, more properties have been sold and at higher prices.
The sector's forecasts for 2022 are the most favourable and optimistic we've seen for some time, with the prospect that more transactions will take place in the country, especially the interior of Portugal, thanks to the positive evolution of the economy.
This show aims to be a facilitator for anyone looking to buy or sell a property, not only in Porto but throughout Portugal as this is the perfect meeting point for creating relationships.
Our own Andrés Jennings - Business Development Director & Regional Manager of Porto, will be presenting a seminar on luxury real estate and what has changed during the pandemic including how the market has adapted. If you are considering investing in a luxury property in Porto then join Andrés at 16.00 on Saturday 26th March. He will also be answering questions on this lucrative market.
Recently, the city of Porto was once again distinguished with national and international awards, highlighting the distinction as the largest centre for start-ups in the country. Several multinationals are now choosing Greater Porto to call their home. According to the Idealista portal, "The Porto product, on its own merits, manages to attract investment, tourists, companies and permanent residents".
Find out more by joining us at the show – we have 300 invitations to give away! Click here and use the code BERKIMO but if you can't make it in person, contact our team of experienced Property Advisors: info@PortugalProperty.com or call us on +351 308 800 878 or 0800 014 8201 free from the UK.
Published in: Business / Miscellaneous / News and Updates / Portugal Property / Property / Property for sale in Portugal / Site News / Travel