Portugal's Golden Visa Scheme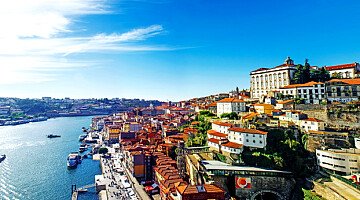 Portugal
The Portuguese Golden Visa Scheme is a residency programme designed to attract foreign investment. It is widely believed that Portugal has the best and possibly one of the simplest Golden Visa Schemes in the world.

Since it started six years ago, it has raised over €4 billion for the country with 7,291 Golden Visas being granted via the purchase of real estate, with 357 of those for properties in urban renewal areas.

The scheme allows investors to live, work and study freely throughout the Schengen area and after five years they can even apply for a Portuguese passport. For high net worth individuals, a Golden Visa is a gateway to freedom. It's not about relocating – but about creating future opportunities for their families. They may want an improved quality of life, access to better education, or a safe haven from political instability.

Investors can also add family members to their applications as dependents and there is no need for full relocation, as long as they comply with the minimum stay requirements of just seven days in the first year and fourteen days of each subsequent period of two years.

But why Portugal? The country offers secure investment, undervalued assets (as confirmed by the Organisation for Economic Co-operation & Development 2014) and a lifestyle which is the envy of many countries of the world. Favourable comments regularly attributed to Reuters and Fitch Ratings confirm the underlying assessment that Portugal is a country entering into a period of growth where sound long term investment should produce good returns and capital appreciation.

In the main cities of Portugal, investors can expect a return on their investments of around 10-12% every year. Tourism has increased 50% in the last three years, allowing investors to place their properties on the short term rental market and generate rental income of between 4-10% per annum.

So for more information about the Golden Visa Scheme and investing in Portugal, contact the company you can trust. Our expertise in the marketplace allows us to provide a complete service with a network of lawyers, banks, rental companies and tax advisors - we assist you with the application professionally from start to finish.
Published in: Business / Guide to Portugal / Money / News and Updates / Portugal Property / Portuguese Life / Property for sale in Portugal / Site News / Travel