Portugal wins 26 awards in the 'Oscars of Tourism'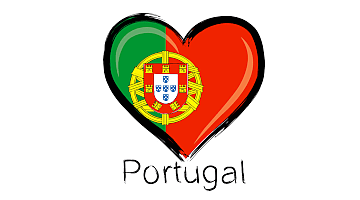 The World Travel Awards took place at the end of last month with the Algarve, the Azores and Madeira standing out at the awards ceremony.
Considered the 'Oscars of Tourism', the World Travel Awards was established in 1993 to acknowledge, reward and celebrate excellence globally across all sectors of the tourism industry.
Today, the WTA brand is recognised as the ultimate hallmark of quality, with winners setting the benchmark to which all others aspire.
Votes for the awards are cast online by 200,000 travel industry professionals and the public from 160 countries, with the nominee gaining the most votes in a category named as the winner.
This year, Portugal and Portuguese companies were nominated for around 50 categories, having achieved the distinction in 26.
Here are all the awards collected by Portugal at European level in the 2021 edition of the World Travel Awards:
Best Adventure Destination: Azores
Best Island Destination: Madeira
Best Beach Destination: Algarve
Best Adventure Attraction: Paiva Walkways
Best Tourism Development: Paiva Walkways
Best Tourism Development Project: 516 Arouca Suspension Bridge
Best Airline Flying to Africa: TAP
Best Airline to fly to South America: TAP
Best Cruise Company: Douro Azul
Best Cruise Port: Port of Lisbon
Best Public Tourism Manager: Turismo de Portugal
Best All Inclusive Resort: Club Med da Balaia, Algarve
Best Design Hotel: 1908 Design Hotel, Lisbon
Best Island Resort: Saccharum Resort & Spa, Madeira
Best Lifestyle Hotel: Pestana CR7 Lisbon
Best Resort Lifestyle: Conrad Algarve
Best Luxury Boutique Hotel: Valverde Hotel, Lisbon
Best Luxury Villa Hotel: Vila Vita Parc, Algarve
Best Lifestyle Luxury Resort: The Lake Spa Resort, Algarve
Best Luxury Villa Resort: Dunas Douradas Beach Club, Algarve
Best Sport Resort: Cascade Wellness Resort, Algarve
Best Villa Resort: Martinhal Sagres Beach Family Resort, Algarve
Best Hotel in Wine Country: L'AND Vineyards, Montemor-o-Novo
Best Romantic Resort: Monte Santo Resort, Algarve
Best Boutique Hotel Operator: Amazing Evolution
Responsible Tourism: Dark Sky Alqueva
Now is the time to invest in Portugal property! Contact our knowledgeable and professional team of Property Advisors - info@portugalproperty.com or call us on +351 308 800 878 or 0800 014 8201 free from the UK.
Published in: Guide to Portugal / News and Updates / Portugal Property / Property for sale in Portugal / Site News / Travel