Portugal – the first European country to receive the "Safe Travels" stamp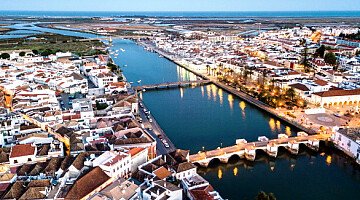 Tavira
If you're thinking about coming over to Portugal, then you can! 

Portugal is ready to receive you safely as it is the first European country to receive the "Safe Travels" stamp awarded by the World Travel & Tourism Council (WTTC) which represents the Travel & Tourism sector globally. This stamp allows travellers to recognise Portugal as having adopted standardised global health and hygiene protocols to allow visitors to experience 'Safe Travels'.

On receiving the award, Rita Marques, State Secretary for Tourism said "Portugal has been committed in reassuring our tourists they will always have the best experience in our country. This stamp, together with our "Clean & Safe" programme, is one step further in reassuring everyone that we take care, our destination is focused on recovery and trust is at the core of our business."

Portugal has set out many guidelines to ensure the safety of visitors and residents alike including walkthrough camera systems for temperature control at the airports, mandatory face coverings in shops and public transport, regular reminders of social distancing, contactless payment solutions and additional disinfection and cleaning in line with the "Clean & Safe" programme.

Beaches enjoy health and safety regulations too and you can even check out the level of occupation of any beach and the quality of the bathing water via the cute 'Info Praia' app, which is in English and Portuguese.

And golf is open too with specific measures established by the Portuguese Golf Federation – for the golfers amongst you, need we say more?!

Everything you love about Portugal is still here and waiting for you – the sun, the sea, the heritage and the culture. So now is a great time to come and view properties in the Best Destination in the World with Berkshire Hathaway HomeServices Portugal Property – part of one of the world's most trusted and respected corporations.

Speak with one of our knowledgeable and professional Property Advisors about investing in Portugal on +351 308 800 878 or 0800 014 8201 free from the UK. Alternatively, email us on info@portugalproperty.com.
Published in: Travel / Site news / Property for Sale in Portugal / Portuguese Life / News and Updates / Guide to Portugal