Portugal protects marine paradise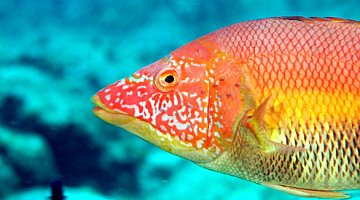 Portugal has announced the creation of the largest marine protected area in Europe.
The new reserve protects 2,677 square kilometres around the Selvagens Islands, an archipelago in the North Atlantic close to Madeira and discovered by the Portuguese in the 15th century. The reserve expands existing protections put in place for sea birds and moves the world closer to the goal of protecting 30% of land and water by 2030.
The underwater exploration project Pristine Seas was founded by National Geographic Explorer-in-Residence, Enric Sala. The organisation, led by Paul Rose, one of the world's most accomplished science divers, polar explorers and expedition leaders, works to inspire the protection of unique marine ecosystems through expeditions documenting their amazing biodiversity. In the last 12 years, the project has travelled to 31 places and 24 of them have since been protected. These new reserves cover an area of more than 6 million square kilometres, more than double the size of India.
Pristine Seas' partner organisation Oceano Azul was mostly responsible for making the case for greater protection with the Portuguese government.
The tale of how the Selvagens Islands became one of them started in 1971 when the area became the first classified Nature Reserve in Portugal's history. These volcanic islands are largely uninhabited by humans, but host the world's largest colony of Cory's Shearwater seabirds.
It's thanks to these birds that the islands were protected, to begin with as the islands are in the middle of the Atlantic Ocean and surrounded by cold-water reefs. The team saw 51 species of fish including sharks and barracudas, as well as moray eels. Marine ecosystems face three major threats: fishing, pollution and the climate crisis. However, protecting them against the first goes a long way towards helping them survive the second two.
It is hoped that Portugal's decision will encourage other European countries to be more ambitious in protecting their waters, as they currently lag behind the rest of the world.
Before it was announced, the largest marine reserve in Europe was in Sicily's Egadi Islands. It only covers 538 square kilometres.
Find out more about investing in Madeira, contact our team of experienced Property Advisors: info@PortugalProperty.com or call us on +351 308 800 878 or 0800 014 8201 free from the UK.
Published in: Guide to Portugal / Miscellaneous / News and Updates / Portugal Property / Property for sale in Portugal / Site News / Travel