Portugal 'No. 1 for Expats'
Published on 14th November, 2017 by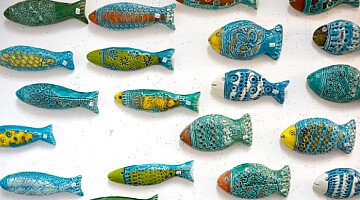 Portuguese handicraft
If you're thinking of buying that dream holiday home in the sun, or even quitting your job and moving abroad to start a new life, then Portugal is the place to be!

According to one of the world's most comprehensive reports on expats – Expat Insider 2017 – Portugal has the best quality of life in the world.

Now in its fourth year, Expat Insider is one of the largest surveys worldwide offering an in-depth analysis of expat life across the globe. More than 12,500 respondents representing 166 nationalities and living in 188 countries or territories answered their questions, providing unique insights into what it means to be an expat in 2017.

They were asked to provide information including a rating on what it's like to live and work in 65 countries that are considered key destinations for expats. Scores were calculated on 43 factors, including ease of settling in, cost of living, quality of life and healthcare, which then gave an overall ranking.

The quality of life sub-index is made up of safety and security, health and well-being, personal happiness, as well as travel and transport. Portugal got the highest score, making it number one:

Portugal 1st, Taiwan 2nd, Spain 3rd, Singapore 4th, Czech Republic 5th, Japan 6th, Austria 7th Switzerland 8th, Costa Rica 9th, Germany 10th

The survey reports that 93% are satisfied with their life in Portugal, noting that it is one of the easiest places in the world to settle in. 89% say they are generally happy with their life and the work-life balance is greatly helped by the "kind people, nice weather and food, as well as the beautiful places to visit," said one Brazilian expat in the report.
Published in: Travel / Portuguese Life / Portugal Property / News and Updates / Guide to Portugal