Portugal 'Highest-Ranked European Tourism Destination of the Future'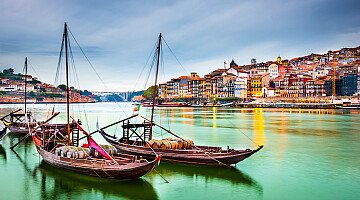 Porto
Portugal has just been ranked as the third-best tourism destination of the future by fDi - the intelligence division of the Financial Times. 
Each year fDi Intelligence, renowned for its reporting and ethical data collection, produces a report on 'Tourism Locations of the Future'. The UN World Tourism Organization is a data partner for the rankings and supplied its statistics to support the study. The 2019/2020 results have just been announced. 
Portugal has ranked third (behind Thailand and Macau) and is this year's highest-ranked European location. This has, in part, been achieved by Portugal's new 10-year tourism strategy which was introduced in 2017. Its goal was to increase year-round investment, revenue and employment in the travel sector. And this has meant the contribution from travel and tourism to the local economy growing by 8.1% in 2018. Portugal significantly outperformed all others in the EU and more than doubled the EU average of 3.1%, according to WTTC research. 
Portugal also boasts the highest number of companies in the tourism sector in this year's ranking and tourism enterprises make up 16.16% of all companies in the country. The research commented that Portugal's 'impressive business-friendly regulations mean opening a business in Portugal can be achieved in less than a week'. In June last year, Spain-based hotel chain Acta announced its plans to expand its current presence in Portugal, with two new hotels in Porto and Lisbon.
To read the fDi survey in full, please click HERE
More reasons to invest in Portugal! With offices in Porto, Lisbon, the Silver Coast and right across the Algarve, contact the Berkshire Hathaway HomeServices Portugal Property team on info@portugalproperty.com or call us on +351 308 800 878 or 0800 014 8201 free from the UK.
Published in: Site news / Property for Sale in Portugal / Portuguese Life / Portugal Property / News and Updates / Guide to Portugal / Business