Our new office in The Azores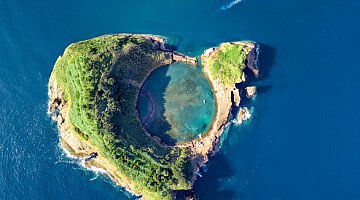 Berkshire Hathaway HomeServices Portugal Property is proud to announce the opening of our latest office in The Azores. Our new flagship office is located on Sao Miguel Island, in downtown Ponta Delgada on Rua Marques da Praia e Monforte.
The Azores was voted Europe's Leading Adventure Tourism Destination 2022 by the World Travel Awards and it is in the top 10 best islands in Europe according to Condé Nast Traveller's 2022 Choice Award.
The Azores, in the North Atlantic Ocean - the westernmost point of the European continent - is a Portuguese archipelago made up of nine naturally surprising islands, with hotels and restaurants in complete harmony with the environment.
It is famed worldwide for its scenic natural beauty and enjoys breathtaking landscapes of lakes, lush green meadows, volcanos, geysers and hot thermal waters. In 1983, UNESCO named the Historical Centre of Angra do Heroismo, on the island of Terceira, a World Heritage and in 2004, the Landscape of Pico Island Vineyard Culture, on the island of Pico.
Speaking about the opening of the new office, our CEO Michael Vincent said: "The islands are a privileged market for real estate investment. And after opening in Madeira, it is with great satisfaction that we announce the office in The Azores. The office is divided into three areas of expertise: commercial sales focused on hospitality, sales of single-family residential homes and luxury properties."
Our company along with our website www.PortugalProperty.com aims to be a trusted resource for everyone looking to sell or purchase real estate on The Azores islands. Whether a client is a fifth-generation Azorean, an ex-pat looking to reconnect with their heritage through investment, or a newcomer to the islands, we are keen to represent every client with honesty, transparency and respect.
Discuss your property needs with our knowledgeable and experienced team of Property Advisors. Please call us +351 308 800 878 or 0800 014 8201 free from the UK or email us at hello@PortugalProperty.com.
Published in: Guide to Portugal / Miscellaneous / News and Updates / Portugal Property / Portuguese Life