Not just for summer...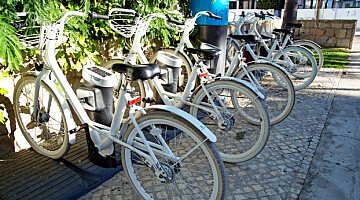 Vilamoura
With the winter months upon us it's understandable that the Algarve may be thought of as a summer destination; golden, sandy beaches, 300 days of sunshine, diverse natural landscapes and a wealth of history and culture.

But there is SO much more to do in the Algarve in the off peak season and increasingly it is being lauded as an excellent choice for nature tourism enthusiasts.

One of the healthiest and most delightful ways of getting to know the area is by walking and cycling – and according to the Guardian newspaper, the Algarve is now in the top 10 best new cycling holiday destinations in Europe.

Here you will find a vast array of well signposted routes for cycle tourism and walking enthusiasts as well as equipment hire and organised programmes.

Take the resort of Vilamoura for example – internationally famed for its excellent tourist facilities - its flat landscape makes it ideal for cyclists. There are 125 cycle routes to explore and an excellent public bike system, launched in 2012, which allows you to hire one of the 260 high quality white bikes and return it to any of the 43 stations. Just register with Inframoura, the municipal management company which is behind the luxury resort.

Cycling is a great way to discover Vilamoura with long promenades that stretch from one end of Quarteira to the award-winning marina and continue into the beautiful nature reserves behind Falasia beach all the way to Olhos de Água.
Published in: Travel / Site news / Property for Sale in Portugal / Portuguese Life / News and Updates / Guide to Portugal