New PortugalProperty.com office in the Hilton Hotel, Vilamoura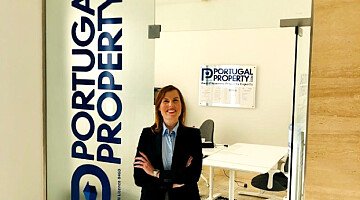 Hilton Hotel, Vilamoura
We're growing!

PortugalProperty.com is very proud to announce that our latest real estate office in the prestigious Hilton Hotel, Vilamoura is now open.

The office, which closely follows the launch of the Porto office, will be the 8th branch of PortugalProperty.com to open in Portugal. It is primarily designed to cater for the increasing demand for properties in Vilamoura, one of the most exclusive resort towns in the Algarve. Here you will find a huge selection of properties – from charming apartments close to the world-class Marina to luxurious villas near the championship golf courses.

Michael Vincent, CEO of PortugalProperty.com said "we expect 2019 to be another record year for property sales in Portugal and the PortugalProperty.com office here in the Hilton Hotel, Vilamoura will enable us to help even more clients find their dream home".

PortugalProperty.com are Portugal's leading and most trusted estate agency, having won Portugal's Best Real Estate Agency at the European Property Awards every year since 2011.

So, whether you are buying or selling, come and meet our knowledgeable team of experts who have lived in Portugal for many years – we guarantee to offer honest and independent advice, together with a good cup of coffee!  Visit us in our newest office at the Hilton Hotel, Vilamoura.
Published in: Site news / Property for Sale in Portugal / Portuguese Life / Portugal Property / News and Updates / Guide to Portugal / Business