Love Portugal? Love PortugalProperty.com!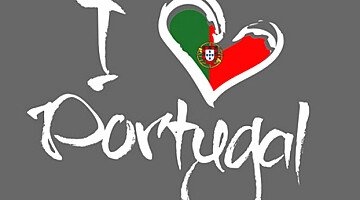 This Valentine's day, love is in the air and we LOVE helping buyers find their dream home in the sun. That's why each client is special and we like to take the time to understand their unique requirements.

Why use us?

After we have received your enquiry from our website, or social media, we set to work planning your property portfolio. At this stage, you will speak to one of our Portugal based Property Advisors who can listen to your needs and establish exactly what you want from your property. They will explain to you how the buying process works, costs involved, the running costs and the advantages or disadvantages of one region versus another. They effectively prepare a wish list ready for when you visit us in Portugal allowing you to relax knowing that we are working behind the scenes to prepare a portfolio of properties that are perfect for you.

When you arrive here you will be greeted by one of our Property Consultants who has been specifically chosen to take care of you due to their substantial knowledge of those properties and the location. They will be able to advise you about wonderful restaurants, golden beaches and the hidden gems that only we know. They will show you each property and ensure the journey is one of pleasure while you are absorbing the information on which property is best for you. Each consultant is knowledgeable and professional and their goal will be to find you your ideal property.

If all goes to plan and you find your dream home, we can then recommend currency exchange experts, lawyers, furniture suppliers or interior designers. These companies have been handpicked by us due to their service levels, professionalism and value.

So with over 1,000 Portugal properties listed on our multi-award winning site, you can be sure of the greatest selection available – don't wait any longer – we would love to help you find your dream home!
Published in: Site news / Property for Sale in Portugal / Portuguese Life / Portugal Property / News and Updates / Guide to Portugal / Business