Live Webinar – Looking to buy in Portugal in 2022? This Webinar is designed for you.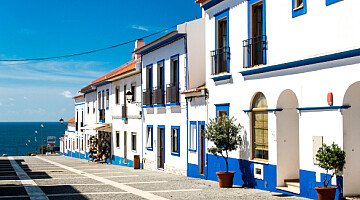 Published on
Thursday 28th July 2022 – 18.00 – 19.00 BST
If you are looking at buying in Portugal then this webinar is designed for you.  Join us and several key partners to answer all your questions from the legal process to funding options, the transfer methods and wealth management.
This is not an event to miss.
In partnership with ourselves, Berkshire Hathaway HomeServices Portugal Property, the panel will consist of:
Joe Pyke – Managing Director, Berkshire Hathaway HomeServices Portugal Property
Steve Eakins – Director at Lumon, The Portugal Property Currency Specialists
Mark Quinn – Tax Adviser & Chartered Financial Planner, Spectrum Portugal
Andre Nunes Melo – CMA Advogados, Legal Services
Claudia Schuetz – Quinta Finance, Portugal Mortgage Solutions
On the 28th of July, the panel will be able to answer any questions such as relocating to Portugal, the Golden Visa process, taking out a mortgage, wealth management, the legal process and so much more. In addition to this, our panel of experts will explain the buying and selling process in Portugal.
So if 2022 is the year you want to invest in property in Portugal, this event is not to be missed!
Spaces are limited so please register your interest now to avoid disappointment.
Feel free to submit any questions when registering for the webinar – register HERE
Meanwhile, for information about investing in property in Portugal, contact our knowledgeable team of Property Advisors: email: hello@PortugalProperty.com or call us: +351 308 800 878 or 0800 014 8201 free from the UK.
Download our magazine 'At Home'
Berkshire Hathaway HomeServices Portugal Property www.PortugalProperty.com
Published in: Miscellaneous / Money / News and Updates / Portugal Property / Property / Property for sale in Portugal / Site News