Lisbon booming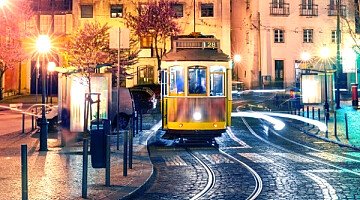 Lisbon
Published on
A report in the UK Guardian recently suggests that millennials - those 30-somethings working as "digital nomads" - are suddenly descending on Lisbon "in droves".

"According to one recent report, 60% of 18-35 year-olds are actively looking to move abroad", says the paper.

"Today's workers are self-employed and geographically flexible; they're freelancers who can work anywhere, provided the broadband is fast enough. So why live in a city like London - where rent is eye-wateringly expensive and the weather uniformly grey - when you could halve your living costs and wake up every morning to sunny skies?"

The Guardian has nick named Lisbon "the new Barcelona" for some time, as it "enjoys a subtropical climate, the cost of living is cheap, it's blessed with a vibrant bar and restaurant scene, and it provides easy access to the beaches of the Algarve".

The "pace at which people are moving to the city has expanded exponentially", the Guardian continues – "interviewing happy millennials extolling the virtues of vibrant expat living and a night scene involving the bars of Graça, Cais de Sodré, Bairro Alto and Príncipe Real".

But the paper accepts that this rush of racy young talent is pushing home grown locals 'against the wall'.

One told the paper: "This is terrible for prices. It is becoming really expensive to find a long-term rental in central Lisbon".

So why not capitalise on the growth of Lisbon and make that investment now.
Published in: Building and Renovation / Business / Guide to Portugal / News and Updates / Portugal Property / Portuguese Life / Property / Property for sale in Portugal / Site News