Let's Talk Money Exchange!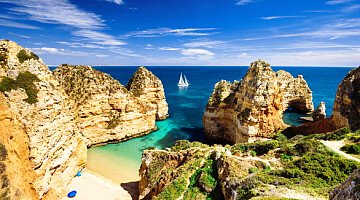 Algarve
Whether you're selling your property in Portugal or looking to buy your new home here, getting your currency exchange in place is a key aspect of your move. For international clients that have to convert currency, the price of properties is effectively fluctuating daily.

When the State of Emergency in Portugal began on 18 March, the GBP-EUR rate was averaging around 1.06 and the USD-EUR rate was averaging 0.91. We are now averaging a rate of 1.12 (GBP-EUR) and 0.88 (USD-EUR). But what does this actually mean?

In simple terms, a property in Portugal costing 300,000€ would have cost you in the region of £283,000 / $330,000 before the lockdown, but today (08/06/2020) it would cost in the region of £268,000 / $340,000. For British clients, this is a huge saving of up to £20,000, but for those of you with USD, your dream home could be costing you a further $10,000! 

It is for this reason that we at Berkshire Hathaway HomeServices Portugal Property, always recommend our international clients speak with a specialist foreign exchange provider as early as possible to protect themselves against adverse exchange rate movements. 

Some people think of using their bank for transferring funds abroad, having already used them for their everyday financial needs, but you could find yourself paying more than you need to for your dream home. The saving you could make by using a specialist foreign exchange provider can be significant. A small difference in the exchange rate can make a huge difference in your pocket.

We have gone through a screening process to make sure our clients get the best service available. Foreign Currency Direct is our company of choice and so we recommend them to our clients that need to send funds in or out of Portugal. Foreign Currency Direct deliver a high-quality service.

When you get in touch with Foreign Currency Direct, you will be introduced to your personal account manager who will be your point of contact for all dealings with the company. They'll take the time to get to you know you and your needs and explain the different options available to help you manage your transfer effectively. 

Plan ahead and learn more about the benefits of transferring currency with Foreign Currency Direct HERE, or contact us info@portugalproperty.com telephone +351 308 800 878 or 0800 014 8201 free from the UK and we can make a personal introduction to them.
Published in: Business / Guide to Portugal / Money / News and Updates / Portugal Property / Property for sale in Portugal / Site News