Invest wisely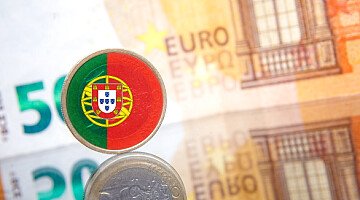 Here at Berkshire Hathaway HomeServices Portugal Property, we want to make your experience of purchasing a property as stress-free as possible, which is why we have partnered with Foreign Currency Direct,  who are authorised as an e-money institution by the Financial Conduct Authority, to ensure our clients are getting support and protection against the everchanging rates of exchange. 

For our clients overseas who are non-euro currency based, we urge you not to overlook the importance of your currency transfer requirements, as for you, the price of properties are effectively fluctuating daily as the currency rates move with market volatility. 

This is why we have teamed up with specialist international payments provider, Foreign Currency Direct. As well as highly competitive exchange rates which makes your money go further, they offer several contract options which allow you to limit your exposure to the quickly changing currency markets.   

A forward contract, for example, enables you to lock in an exchange rate up to a year in advance by paying a small deposit, giving you peace of mind whilst you wait for your house purchase to be finalised, knowing your currency exchange won't be impacted by market volatility. We encourage our clients who are serious about purchasing a property abroad to speak with them as early as possible as their team of experienced Account Managers will take the time to understand your bespoke needs and keep you up to date with the latest market movements so you can make informed decisions about your currency exchange.  

Visit their website to find out more about the products available to plan your currency exchange and save against the high street banks, or you can ask us to put you in contact with Jennifer, their on the ground agent here in Portugal.
    
To find out more about investing in property in Portugal, contact our knowledgeable team: info@portugalproperty.com or call us on +351 308 800 878 or 0800 014 8201 free from the UK.
Published in: Site news / Property for Sale in Portugal / Portugal Property / News and Updates / Money