Happy anniversary!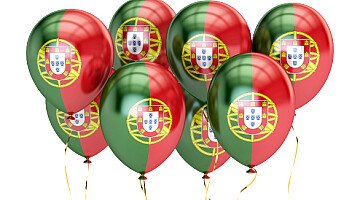 Three years ago, in October 2019, PortugalProperty.com, Portugal's largest independently owned and operated real estate company, joined forces with Berkshire Hathaway HomeServices, one of the world's most trusted and respected corporations, to become Berkshire Hathaway HomeServices Portugal Property.
The incredible network of Berkshire Hathaway HomeServices member agents now has over 50,000 professionals at nearly 1,500 offices across the globe.
As part of this team, we are steadfastly committed to upholding our promise of trust, integrity, stability and longevity.
We promise to deliver the highest standard of work and we don't take that promise lightly. That's why you'll see these values reflected in every office, every agent and every interaction. Berkshire Hathaway HomeServices Portugal Property is the name buyers and sellers trust.
The sheer volume of properties on our website – over 1,100 and even more on our back office site –demonstrates our professionalism and trustworthiness. Hundreds of client testimonials also prove our worth – not to mention the numerous European Property Awards we've received every year since 2011. This year has been particularly outstanding, as not only did we win the 'Best Website in Portugal', we won the 'Best Website in Europe' and the most prestigious award of the 'Best Real Estate Website in the World'!
We are fully licensed and have formal accreditation with IMPIC (Instituto dos Mercados Públicos, do Imobiliário e da Construção), the Official Institute of Public, Real Estate and Construction Markets and we are also part of the association of Portuguese estate agencies, AMI.
It is our mission to make the whole process of buying and selling property in Portugal as efficient as possible.
Our commitment is to continue to be the No. 1 real estate company in Portugal and part of the forever brand, helping you turn your dreams of property ownership in Portugal into a reality.
Let our experience help you invest in property in Portugal. Contact our knowledgeable and professional team of Property Advisors to discuss your requirements. Telephone 0800 014 8201 free from the UK or +351 308 800 878. Alternatively, email us - hello@portugalproperty.com
"When people are making the decision of the magnitude of buying a house, it's the biggest decision a great many families will ever make. They want to know who they're working with and we think that the Berkshire Hathaway name will be reassuring to many of those people."  
Warren Buffett, CHAIRMAN AND CEO BERKSHIRE HATHAWAY INC.
Published in: Miscellaneous / News and Updates / Portugal Property / Site News