Growth in consumer confidence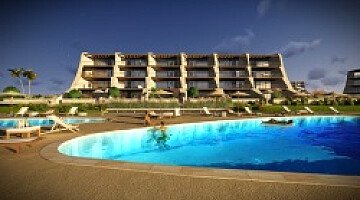 Laguna Village
Published on
Portugal's National Statistics Institute (INE), has just reported that consumer confidence is at a 17-year high. This is following on from the Bank of Portugal's upward review of the national economic recovery.
With the country enjoying the biggest growth since March 2000, Portugal's finance minister Mário Centeno has reportedly told Bloomberg that it could rise to 2% this year. That, coupled with unemployment forecasts down to below 10%, means that there's plenty of consumer confidence and investors queuing up to take advantage of the stable political and social environment.
Pro-active strategies by the government have contributed to this success. The Non-Habitual Residency Regime, where taxes linked to the IRS on personal income made in Portugal are at a flat rate of 20% fixed for 10-years, and no double taxes on self-employment, employment or pension income derived abroad. Plus the Golden Visa scheme - which offers residency permits to investors - reached €3 billion in March according to figures published last week by the Immigration and Border Service (SEF). Interesting to note that of the €3 billion, the majority of it - €2.7 billion – was investment in acquiring property, while capital transfer totalled close to €300 million.
This rise in market confidence is also demonstrated by one of the new off plan developments that PortugalProperty.com is offering – the Laguna Village residential complex opposite the Laguna Championship Golf Course in Vilamoura. Even though these superb apartments are still under construction, nearly 50% of them are already sold! With reports of property prices on the increase again, don't miss out on the opportunity to acquire your dream investment in the sun.
Published in: Building and Renovation / Business / Guide to Portugal / News and Updates / Portugal Property / Portuguese Life / Property / Property for sale in Portugal / Travel