Golden Visas Still Going Strong!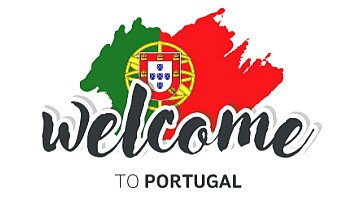 There has been speculation in the press about the Portuguese governments call to end the Golden Visa scheme for property investment...
 
However, this is far from true!

Antonio Costa's ruling Socialist Party wants to attract investors to regions with a lower population density and is considering ending the scheme in central Lisbon and Porto ONLY. If the law comes to pass (it will be voted on in February) then investors will have until the end of 2020 to get their investment through in central Lisbon and Porto and qualify for the Golden Visa.

But what about the rest of Portugal?! The Golden Visa continues to be available for investors – including the Brits – with €500,000.

Choose from amazing locations such as the Algarve in the south, where 3 million tourists visited last year and seasonality is over with initiatives such as 365 Algarve, or the charming Silver Coast where a half a million euros can buy you a 4 bedroom villa with ocean views! Just across the bridge in Lisbon, there is the new Montijo airport, scheduled to open in 2022 where areas such as Alcochete are booming. Or opposite Porto on the River Douro, Vila Nova de Gaia occupies the south bank and is renowned for its port cellars.

The Golden Visa programme has pumped €4.5 billion into real estate since it began in 2012 and has helped turn Portugal into Western Europe's second-hottest property market (after Luxembourg).

Here at Berkshire Hathaway HomeServices Portugal Property, our objective is to find the perfect investment – our criteria is safe, secure and well-located properties with an emphasis towards long term capital growth and rental returns.

So contact our expert team now – email: info@portugalproperty.com or call us on +351 308 800 878 or 0800 014 8201 free from the UK, to secure your Golden Visa and qualify for freedom to travel visa-free throughout all countries of the entire Schengen area.
Published in: Site news / Property for Sale in Portugal / Portugal Property / News and Updates