Golden Visa Urgency!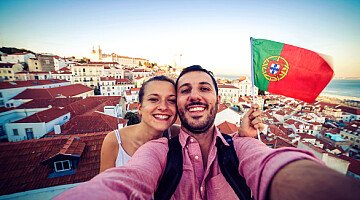 The Portuguese government is ready to restrict Golden Visas in large urban centres such as Porto and Lisbon after December 2020, so if you want to invest in real estate in exchange for a residence permit, you need to act NOW!

So what is the scheme and how can you take advantage before the deadline?

The Golden Visa scheme is a relatively affordable investment option enabling non-EU/EEA citizens to obtain a special residence permit in exchange for a 5-year investment in Portugal. Since its inception in 2012, the scheme has raised nearly €5 billion for the Portuguese economy with around 8,000 Golden Visas being granted through the purchase of real estate.

The scheme, renowned as one of the most popular in the world, allows investors to live, work and study freely throughout the Schengen area and after five years they can even apply for a Portuguese passport. For high net worth individuals, a Golden Visa is a gateway to freedom. It's not about relocating – but about creating future opportunities for one's family, either for an improved quality of life, access to better education, or a safe haven from political instability.

Investors can also add family members to their applications as dependents and there is no need for full relocation, as long as they comply with the minimum stay requirements of just seven days in the first year and fourteen days in each subsequent period of two years.

Everyone knows that Portugal offers safety and stability with an affordable quality of life, a good healthcare and education system, well-connected airports and the best climate in continental Europe. In the main cities of Portugal, investors can expect a return on their investment of around 10-12% every year. With strong tourism, investors can place their properties on the short term rental market and generate rental income of between 4-10% per annum.

Our expertise in the marketplace allows us to provide a complete service – with a network of lawyers, banks, rental companies and tax advisors – we will assist you with the application professionally from start to finish.

Don't miss out! It's now or never to obtain the Portuguese Golden Visa – we can organise a speedy transaction in person or virtually. Contact Berkshire Hathaway HomeServices Portugal Property – part of one of the world's most trusted and respected corporations. Telephone +351 308 800 878 or 0800 014 8201 free from the UK. Alternatively, email us on info@portugalproperty.com.
Published in: Business / Guide to Portugal / Money / News and Updates / Portugal Property / Portuguese Life / Property for sale in Portugal / Site News