Golden Visa residency – FREE LIVE webinar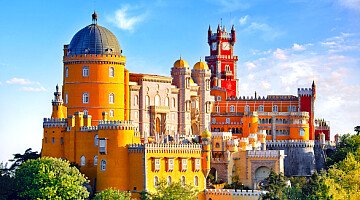 Since October 2012, foreign citizens wishing to enter and reside in Portugal have been able to do so under the Golden Visa scheme. It is a fast track for foreign investors from non-EU countries to obtain a fully valid residency permit in Portugal ("Golden Visa").
Since then, more than 10,000 applicants have received their Golden Visas. The scheme has changed but continues to be a very appealing regime, renowned as being one of the most popular in the world. It allows investors to live, work and study freely throughout the Schengen area and after five years they can apply for a Portuguese passport. For high-net-worth individuals, this is a gateway to freedom. It's not about relocating – but about creating future opportunities for family, either for an improved quality of life, access to better education, or a safe haven from political instability.
Investors can also add family members to their applications as dependents and there is no need for full relocation, as long as they comply with the minimum stay requirements of just seven days in the first year and fourteen days in each subsequent period of two years.
Berkshire Hathaway HomeServices Portugal Property are experts in the market thus allowing us to provide a complete service – with a network of lawyers, banks, currency experts and tax advisors – we will assist you with the application professionally from start to finish.
To find out more about the process, join us for a 60-minute FREE, LIVE webinar on Thursday 22nd September at 18.00 BST
We have a panel of experts on hand to answer all your questions, but please feel free to submit them when you register to book your place HERE.
Spaces are limited so please register now to avoid disappointment.
If you need further information in the meantime, contact our knowledgeable team of Property Advisors: email: hello@PortugalProperty.com or call us: +351 308 800 878 or 0800 014 8201 free from the UK.

Download our magazine 'At Home' Berkshire Hathaway HomeServices Portugal Property.
Published in: Business / Miscellaneous / News and Updates / Portugal Property / Property / Property for sale in Portugal / Site News