Generating income from your holiday home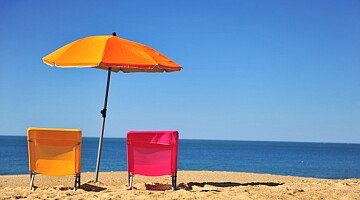 So you're ready to invest in a holiday home in the Algarve with 300+ days of sunshine a year! And you're going to rent it out to generate additional income plus enjoy the sheer pleasure of sharing your beautiful new home with guests!

For tourists, choosing to rent a family holiday home has many advantages over a hotel – better value, extra space, more privacy, but the key thing is the personal touch that your home can provide for guests; making them want to return year after year, recommending your property to their friends and of course, leaving 5-star reviews! So how do you provide an amazing experience that wows your guests?

Firstly, it's vital to appoint an experienced rental company and task them with applying for the required rental licence so they can begin marketing your property. You can then take advantage of their industry knowledge to help you decide on levels of inventory - plenty of crockery, good seating inside and out, family games, maps and local restaurant guides and the importance of investing in good quality bed linen and towels along with comfortable mattresses!

Berkshire Hathaway HomeServices Portugal Property has partnered with Portugal Property Services, a local company established for 32 years. Their exclusive 'one-stop shop' provides both property management and rental services with consequent financial savings and maximum efficiency. This allows you to leave things like support, administration and management of guests in their capable hands.

Do you already own a home in Central Algarve?

If you do and are concerned about your property because you are unable to travel over just yet, then Portugal Property Services can offer either the peace of mind of a free 'check visit' or the benefit of a substantial discount on a property management package. 

To find out more about these services, or to discuss your property requirements, call our team of knowledgeable Property Advisors. Telephone +351 308 800 878 or 0800 014 8201 (free from the UK) or email info@portugalproperty.com.
Published in: Site news / Property for Sale in Portugal / Property / Portuguese Life / Portugal Property / News and Updates / Guide to Portugal