Financial planning in Portugal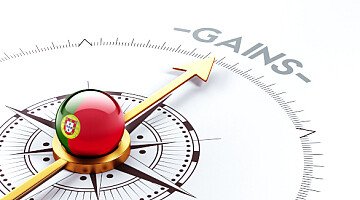 Published on
Are you ready to find your dream home in Portugal – to enjoy 300+ days of sunshine a year, a slower pace of life? But what about ensuring you have the best financial planning for your future?
BHHS Portugal Property is proud to work with The Spectrum IFA Group (TSG).
TSG is a pan-European advisory firm, located in 7 countries across the EU, which specialises in financial planning for expatriates living in the EU.
Mark Quinn and Debrah Broadfield head the Portugal branch and have been advising ex-pats in Portugal for over 15 years. They are highly qualified and unique in that they are both Chartered Financial Planners with the Chartered Insurance Institute (UK) and Tax Advisers, qualifying with the Association of Tax Technicians (UK).
When should you consult with TSG?
Take advice as early as possible, whether you are considering moving to Portugal as your new home, or are already resident here, they can help organise your financial affairs.
How do clients benefit from working with TSG?  
Tax savings
Compliant financial planning in Portugal
Advice from formally qualified advisers with cross-border experience & expertise
Optimal return on investments
Peace of mind
What makes TSG different?
Longevity – established in 2003 - this longevity together with their wide presence across the EU means that they have extensive experience and the resources to advise expatriates on the complexities of moving abroad.
Regulated – they have always been regulated within the EU and offer robust protection for clients.
Qualified – their advisers are formally qualified with many years of experience advising on cross-border financial planning and tax issues.  
Impartiality – they are not tied to any one solution or company which means that they can offer truly impartial advice.
Service – client service is the cornerstone of their business and they are proud to personally work closely with their clients.
Find out more at www.spectrum-ifa.com or contact them at: +351 289 355 316 or mark.quinn@spectrum-ifa.com / debrah.broadfield@spectrum-ifa.com
To discuss your property requirements with our multi-lingual, friendly and knowledgeable team of Property Advisors: email: hello@PortugalProperty.com or call us: +351 308 800 878 or 0800 014 8201 free from the UK.

Download our magazine 'At Home'

Berkshire Hathaway HomeServices Portugal Property www.PortugalProperty.com
Published in: Miscellaneous / Money / News and Updates / Portugal Property / Site News