Fado music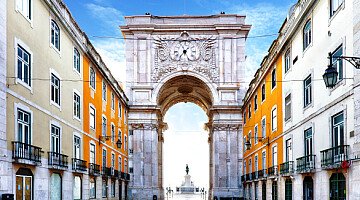 There are many wonderful Portuguese traditions but perhaps the musical symbol of Portuguese culture is fado. This melancholic genre, which translates to 'fate' or 'destiny' in Latin, reveals the passion in the Portuguese people's disposition and evokes a despairing belief in a futile destiny filled with pining and hopelessness.
This musical genre can be traced back to the 1820s in Lisbon, but probably has much earlier origins. The main themes of passion, fate and regret are believed to have their roots in the ancient songs of African slaves. It could also be attributed to the many homesick Portuguese sailors of the 14th and 15th centuries who spent long periods away at sea in the worst conditions imaginable.
The solo fado singer has a unique way of dressing and sings like no singer from other genres. They are traditionally accompanied by the Portuguese guitar – a pear-shaped cittern with twelve wire strings, totally unique to Portugal. The most popular theme in the lyrics is 'saudade', a word that has no literal translation but means nostalgia, love, yearning or jealous relationships and small everyday stories.
The most well-known fado singers here are Carlos do Carmo, Mariza, Ana Moura and the one and only Amália Rodrigues, who launched fado to a worldwide audience in 1943.
A recent UNESCO testament considered fado to be worthy of appearing on the list of Immaterial Heritage. If you want to discover this musical genre so typical of the Portuguese traditions, then there is nothing better than to visit one of the many existing fado houses especially in Lisbon, but also in Coimbra and Porto.
Imagine calling this culturally rich country your home! To find out more, contact our knowledgeable team at Berkshire Hathaway HomeServices Portugal Property – part of one of the world's most trusted and respected corporations. Telephone +351 308 800 878 or 0800 014 8201 free from the UK. Alternatively, email us at info@portugalproperty.com.
Published in: Guide to Portugal / News and Updates / Portugal Property / Portuguese Life / Property for sale in Portugal / Site News / Travel