Europe is still the most peaceful region in the world - GPI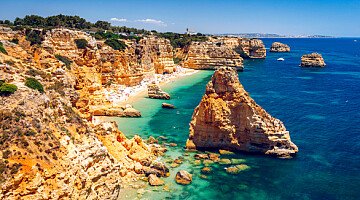 According to the Global Peace Index, released on 15th June 2022, peacefulness has declined to its lowest level in 15 years fuelled by post-Covid economic uncertainty and the Ukraine conflict.  However, Europe remains the most peaceful region in the world and is home to seven of the ten most peaceful countries.
The 16th Global Peace Index report (GPI) presents the most comprehensive, data-driven analysis of trends in peace, its economic value and how to develop peaceful societies. The report covers 99.7% of the world's population.
Portugal is up there in the top ten, ranking as the 6th most peaceful country in the world. This makes it an exceptional location for anyone looking to make a safe investment, relocate or enjoy all the benefits of a holiday home in the sun.
Iceland remains the most peaceful country in the world, a position it has held since 2008. It is joined at the top of the index by New Zealand, Ireland, Denmark and Austria. For the fifth consecutive year, Afghanistan is the least peaceful country, followed by Yemen, Syria, Russia and South Sudan.
Although Portugal has slipped this year, it is packed with reasons for investing in property. Its alluring weather with 300+ days of sunshine a year, golden sandy beaches, lush green varied landscape and iconic cities means it is bursting with versatility – there's something for everyone in Portugal. Not to mention the Portuguese people – they are a nation renowned for their friendliness and hospitality.
Now you can find out everything about what peaceful Portugal has to offer by reading the launch edition of our new magazine 'At Home' – packed with information on buying, areas, trends and market information.
You can download a free copy by clicking HERE
Alternatively, contact our friendly and knowledgeable team of Property Advisors to discuss your requirements – email: info@PortugalProperty.com or call us: +351 308 800 878 or 0800 014 8201 free from the UK.
Published in: Guide to Portugal / Miscellaneous / News and Updates / Portugal Property / Property for sale in Portugal / Site News