Buying a property in Portugal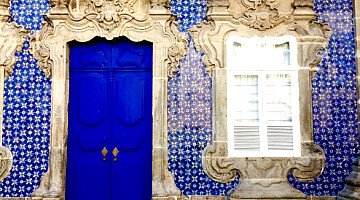 As multi-award-winning real estate agents here in Portugal, we are in the perfect place to help you find a home, whether for holiday, investment or for relocation.
There are no restrictions on foreigners buying property and the buying process is uncomplicated and can be completed relatively quickly if the property documents are in order. For a private transfer of ownership, the process usually takes between 4 and 6 weeks.
The buying procedure is normally done in 3 stages - Reservation, Promissory and Final Deed.
Reservation – once you have agreed on a price that the vendor and buyer are happy with, both parties will appoint a local lawyer and be asked to put down a reservation fee of between €6,000 - €10,000. This is fully refundable and stays in your lawyer's account, not with the vendor.
The reservation shows the vendor that you are serious about the purchase, and they will normally agree to remove the property from the market for 2-4 weeks so that the lawyers can carry out legal checks on the property - documentation etc…
The vendor's lawyer will forward all the property documentation to the buyer's lawyer, who will then perform due diligence and prepare the contract. The agent will also prepare an inventory list if any furniture is to be included, which is sent to the lawyers and attached to the contract.
Promissory Contract – Once the due diligence on the property has been completed by the buyer's lawyer, the promissory contract (Contrato Promessa de Compra e Venda) is prepared. This is the second stage and the first legal contract signing for the vendor and buyer.  At this point, the purchase/sale is legally binding for both parties. Under Portuguese law, should the buyer withdraw from the purchase they lose their entire deposit. If the vendor pulls out, then the vendor must pay double the amount of the deposit to the buyer.
A 10% - 30?posit is normally made, inclusive of the reservation fee already paid. This is usually carried out within 2-4 weeks of reservation.
Final Deed – The final deed (Escritura) is the last stage of contract signing and is the transfer of ownership to the buyer, which is signed at the notary's office.
The remainder of the funds are paid in full, and the buyer's lawyer will register the new owner in the Land Registry (Registo Predial), utility bills are also changed into the new owner's name. The final deed date is typically confirmed at the reservation or promissory stage.
If the buyer or seller cannot be present, then they can give power of attorney to their legal representative.
Find your perfect property today, email hello@PortugalProperty.com or call us: +351 308 800 878 or 0800 014 8201 free from the UK.
Published in: Business / Guide to Portugal / Miscellaneous / Portugal Property / Property