Awesome Almancil
Published on 17th November, 2017 by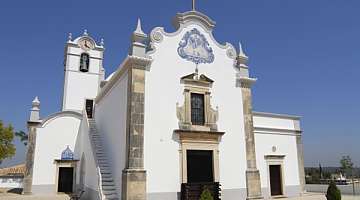 Are you still trying to decide where to invest in your dream home in the sun? Then Almancil, just a 15 minute drive from Faro Airport, could be the ideal location!

Considered to be one of the most highly sought after areas of the Algarve, Almancil is a close third when it comes to the highest property values. The neighbouring areas of Quinta do Lago and Vale do Lobo rank as the highest.

Originally a small market town, Almancil developed primarily as an alternative to these two top rated resort communities, offering those residents a change of pace but still providing the high end merchandise and services they sought. Almancil is home to a wide variety of world class – including Michelin starred - restaurants, supermarkets selling a huge variety of foods from around the world and stylish boutiques.

Almancil has retained much of its traditional charm and remains a quaint but desirable location to purchase property. With numerous golf courses within a 10 minute drive, Almancil is a golf lover's paradise. And of course there are Blue Flag golden sandy beaches stretching for miles in each direction just minutes away.

Almancil is the epitome of the Algarve. Sunny climate, central location, golf and beaches galore, fantastic restaurants and traditional Portuguese hospitality; Almancil has it all.
Published in: Travel / Property for Sale in Portugal / Portuguese Life / Portugal Property / News and Updates / Guide to Portugal